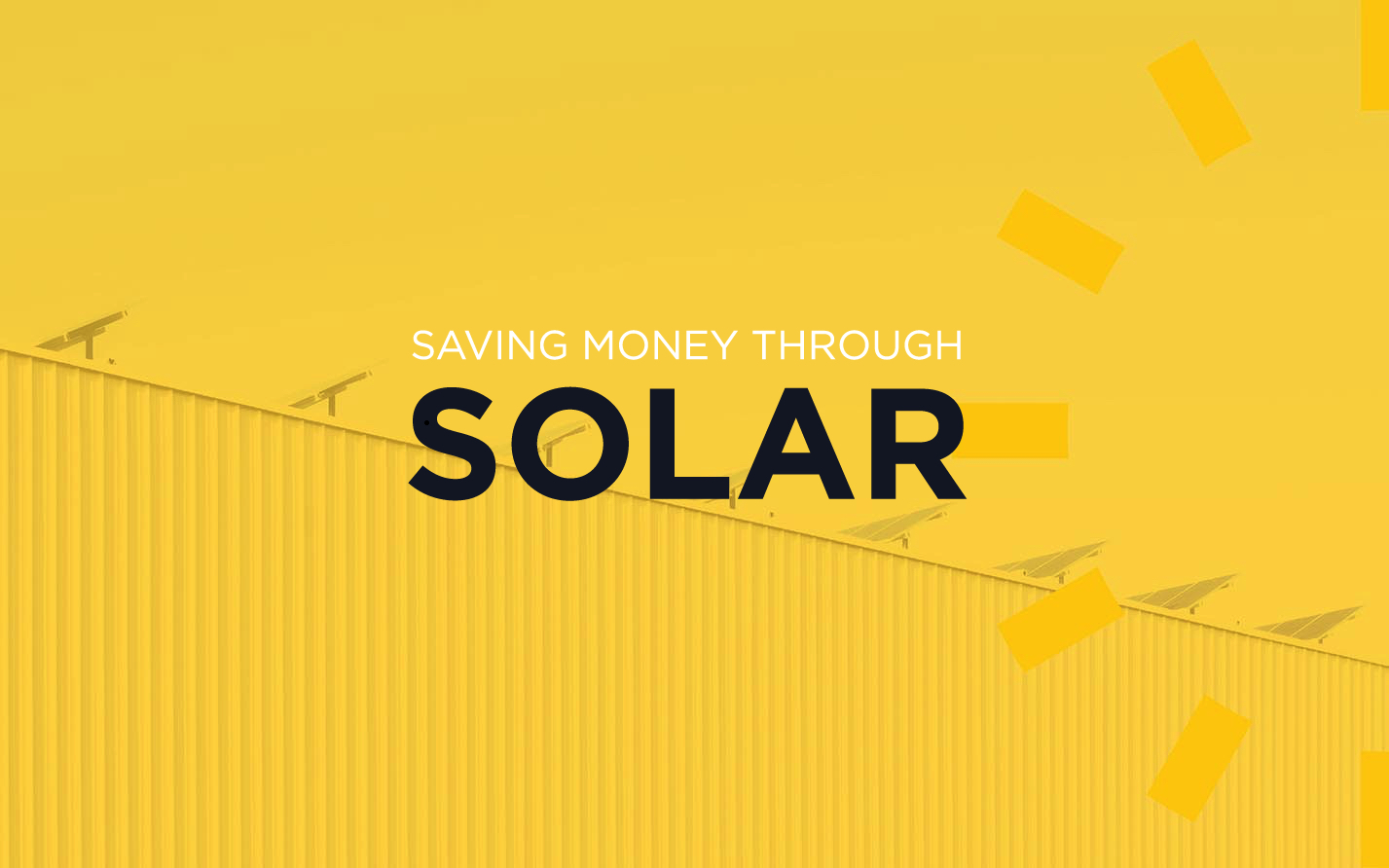 The small scale commercial and industrial ("C&I") rooftop solar potential around the world today, especially in the sun-rich regions that span India, Africa and Southeast Asia, represents an immense opportunity. India alone has an estimated 70GW of rooftop potential with only a tiny fraction of this successfully developed to date. By harnessing the power of the sun through the installation, financing and operation of solar PV assets, candi takes advantage of this huge untapped potential in order to free up capital for small and medium sized businesses ("SMEs") by lowering their price of power, and in so doing drives positive change in the environment and the wider economy.
Solar power is now not only cost competitive with your business's traditional energy sources, it is the cheapest form of electricity available to you. candi brings you the benefit of clean, cost-effective and hassle-free electricity, providing immediate savings and a path to full solar ownership in as little as 10 years.
candi's unique model benefits your business through:
Immediate savings by substituting expensive grid or diesel power with cheap solar
Zero upfront capital requirement
No operation and maintenance (O&M) expenditure
Short contractual term of 10 years or less
Asset ownership on conclusion of the contractual term
Simplified contractual structure
Tier I equipment with long-term performance guarantees
Reduction in the carbon footprint of your business
candi is a dedicated rooftop solar installer, financier and operator for SMEs across Asia and Africa. It brings together international capital, through its Swiss-based founders, and local expertise in order to provide a unique offering to this underserved sector. In so doing candi aims to reduce carbon emissions, create jobs, increase energy access and save money for small businesses, thereby releasing capital for more productive use in the economy.

The positive impact of addressing this market gap is immense, if just 5% of India's rooftop potential were to be exploited:
A CO2 reduction equivalent to over 1.3 million cars could be avoided every year.
Millions of people could have increased access to energy by easing demand on the grid
Over 100,000 direct and indirect jobs would be created
US $150 million of savings would be released for more productive use in the economy every year
PHILIPPE FLAMAND
CEO, Global
AMITAVA RAYCHAUDHURI
CFO, India
Guy RicE
Managing Director, South Africa
Rodrigo Weiss
Head of Asset Management, Global
Fabio Eucalipto
CFO, Global
Khushwant Gill
Business Development,
Head
Martin Jacobsen
Vice President, Business Development
Guri Mond

Vice President, Business Development
JAYANT GUPTA
Vice President, Commercial
& Legal
Shyam Sunder
General Manager, EPC

DANISH KHAN
Manager, Logistics & Banking Affairs
SOURABH CHAUHAN
Junior Designer
Umesh Kinger
Manager, Technical Design

RUPANCI GUPTA
Manager, Finance
& Accounts
Gianni RUCH
Technical Analyst
Gourav Dhiman
Site Manager
ISHA THAKUR
Asst. Manager, Technical Design

anjali sharma
Manager, Human Resource
& Admin
SUKHJINDER SINGH
Site Manager
Piyush Dadheech
Junior Project Manager
RAJIT KUMAR
Manager, Procurement

NILLADRI DUTT
Chief
Architect